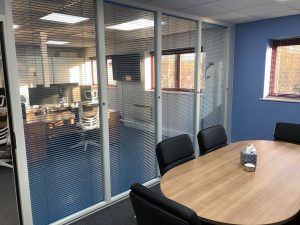 Office Cleaning Weston-super-Mare Bristol and Surrounding Areas
CleanSec is a very experienced and professional Office Cleaning Company, working with large regional companies as well as smaller independent businesses. Providing a clean office environment is a key component to a modern, effective organisation. Cleanliness is of paramount importance to a company's brand persona and client perception. It also has a major role to play for employee health and well-being and can directly influence productivity through the prevention of absences from work
. Nursery Cleaning Weston-super-Mare.
From disinfecting PC's and Telephones, to hoovering Meeting Rooms and reception areas, we have it covered. Additionally, we will also ensure your kitchen and toilet facilities are cleaned, disinfected and maintained to the highest standards. In fact, we would argue that for all your office cleaning needs, we have the full package.
Affiliate Program
We also offer an affiliate program for Carpet Cleaning HERE Window Cleaning HERE
About Us
CleanSec is a Veteran Owned Professional Cleaning & Security Company based in Weston-super-Mare, Bristol and Surrounding Areas. We began our business journey back in 2017 with a mere £500 left in the bank and decided to create CleanSec from the ground up. Clients now range from Gymnasiums, Pre Schools, Child Day Care Centres, Offices, Churches, Car Showrooms and CleanSec can also boast a long list of Domestic Home Cleaning Clients too. We pride ourselves on providing clients with the highest possible quality, with no job too small so why not choose CleanSec as your next cleaning contractor.
An amazing deep clean at the office over the weekend and CleanSec have done a great job. Everything smells great is sparkling clean.

I would recommend CleanSec in a heartbeat!
Clean and Disinfect

Sweep, Vacuum and Mop

Kitchen and Toilet Areas

Microwave and Fridges

*Oven Cleaning and Window Cleaning available through our Affiliate Partners

*Security Services available on request